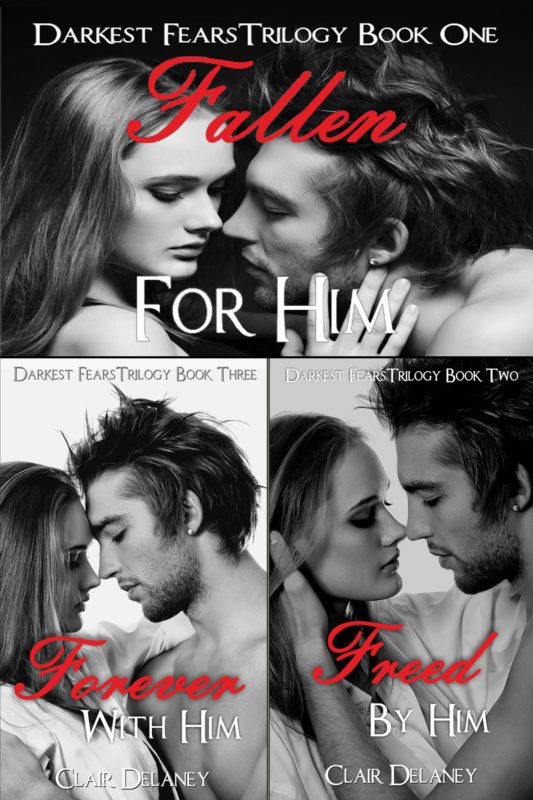 Fallen For Him (Book One)
Life has seldom been kind to Coral Stevens. Yet after years of hard work, therapy and friends, she is standing on her own two feet, somewhat comfortable and in control of her own destiny...Or so she thinks. When her boss and good friend of fifteen years chooses to sell the company, it sets Coral's small world spinning, shattering her carefully constructed routine - and places her in the sights of business mogul Tristan Freeman, a man too handsome for his own good...And her new boss. But with the ghosts of the past still haunting her, can Coral finally exorcise these demons, face her darkest fears and allow the irresistible Tristan into her heart?
Freed By Him (Book Two)
When the past felt too big to bear, Coral Stevens walked away from the burgeoning love between her and Tristan Freeman, handsome mogul - and her new boss. Heartbroken, yet resolute, she feels she has made the right choice...too bad Tristan doesn't. Trusting him may be the hardest thing that Coral has ever done, yet the love that has grown between them cannot be denied - nor can the flammable passion that explodes whenever they touch. Then just when Coral thinks that things can't get any better, danger weaves its way around them...With her happiness and their very lives on the line, how far can she go to protect the one she loves?
Forever With Him (Book Three)
Coral Stevens had no idea that meeting Tristan Freeman would lead her to challenge every aspect of her life - Including her own mortality. As she begins to recover from her ordeal, she must learn to let go of her need to control, and allow Tristan to take care of her, for he is the one that managed to break down her walls, whilst patiently wearing down the barriers she threw between them - until Coral's heart was firmly caught in his grasp. Now together they must prove to each other, no matter how hard it gets, that they have become intrinsically woven into the web of each other's lives - Forever. Or will fate take over again and play a hand neither one of them can see?